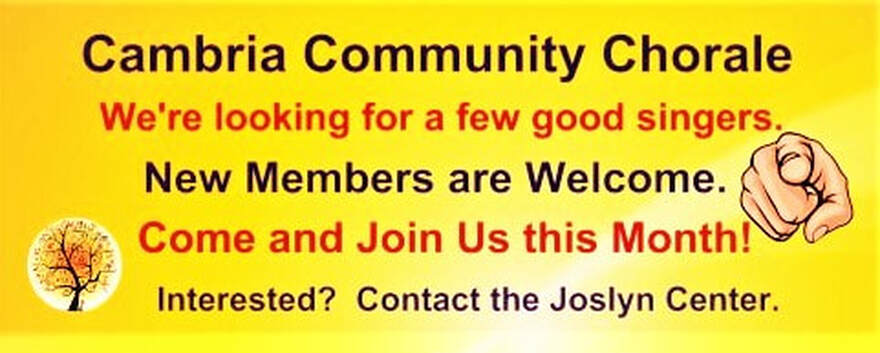 During the month of January, the Chorale is encouraging members of the community to explore theirpossibilities of becoming a member of the Chorale.

We'd love for you to come and see what we're all about.

No auditions. We'll help you along the way if you wish. You might just make some new friends, have some fun, and perhaps you might even learn something along the way.

If you enjoy to sing, we might just be for you. We're a fun bunch. Come check us out on Tuesdays in January, from 8:55am - 11:00am.

There's room for al singing parts: Soprano, Alto, Tenor and Bass. (The Tenor and Bass sections would especially love some new friends).

The Cambria Community Chorale
We Love to Sing!

Top